Middle Range RFID reader hands free access control
Middle range RFID reader with smart card access control solution
As a professional RFID manufacturer, JUTAI developed 2.45GHz & 125KHz &13.56Mhz active wake-up card reader AE-26 and supporting smart card are not copyable. It is often used for personnel access control management system, vehicle access parking lot management, according to the site environment, The reading range of AE-26 can be adjusted from 1-2.6 meters.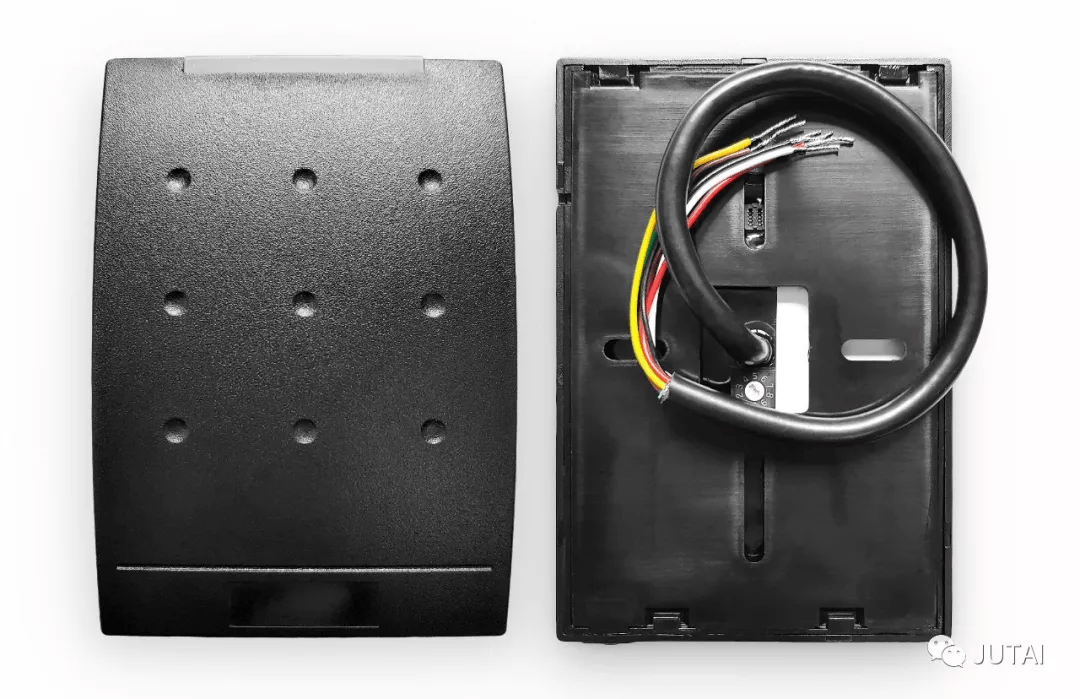 The AE-26 middle range reader work with JUTAI smart card which can perfectly put the card inside the bag or pocket, it will be read automatically within the inductive range, It is an ideal solution for applications such as hand-free access control, elevator control system management, parking management system, and visitor management system.
AE-26 Middle range RFID reader advantages:
· Dual frequencies technology and multi-type cards optional
JUTAI integrated the 2.45Ghz&125Khz&13.56Mhz, and the AE-26 middle range RFID reader is triggered by 125KHz low frequency. When the card is within the inductive range, it can be read automatically by the card reader. In addition, with 13.56MHz, AE-26 can work with Mifare card. There are two type cards selection : JUTAI smart card ID-52 , or 13.56Mhz Mifare card.
· High security of encryption and anti-interference
JUTAI adopts frequency hopping&multi-type address technology, For the installation of several AE-26 (1-2.6m) middle range reader, which will not be affected by interference through the each reader address code setting; With the unique program encryption technology to the card information for strong encryption, data transmission to the card reader after a variety of checks for data processing, high security coefficient.
· Reading Range can be adjustable
AE-26 can adjust the reading range by both software and hardware operation, which is very convenient for application and setting. AE-26 RFID reader is awakened by 125K low frequency trigger, which can effectively control the reading range.The reading distance can be set as 1-2.6m, and the maximum distance is 2.6m, which can be adjusted according to different situations to meet the different needs of customers.With the JUTAI ID-52 smart card, you can access or exit without holding the card, just put inside the bag, It is more convenient and flexible for users.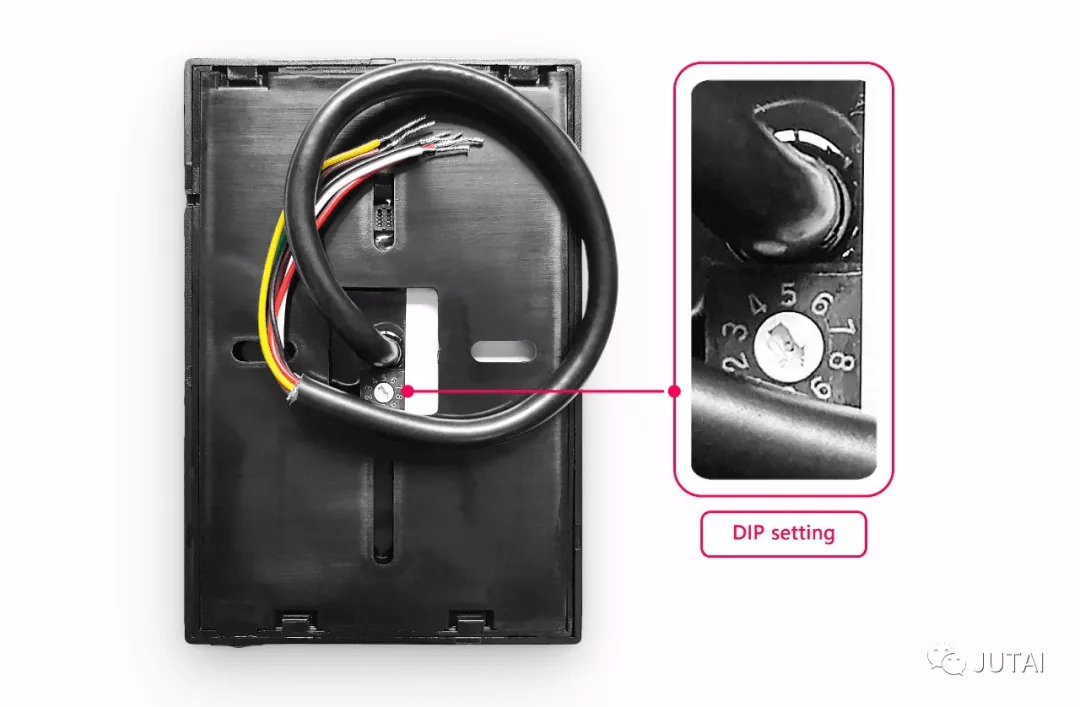 · the card ID-52 cannot be copied.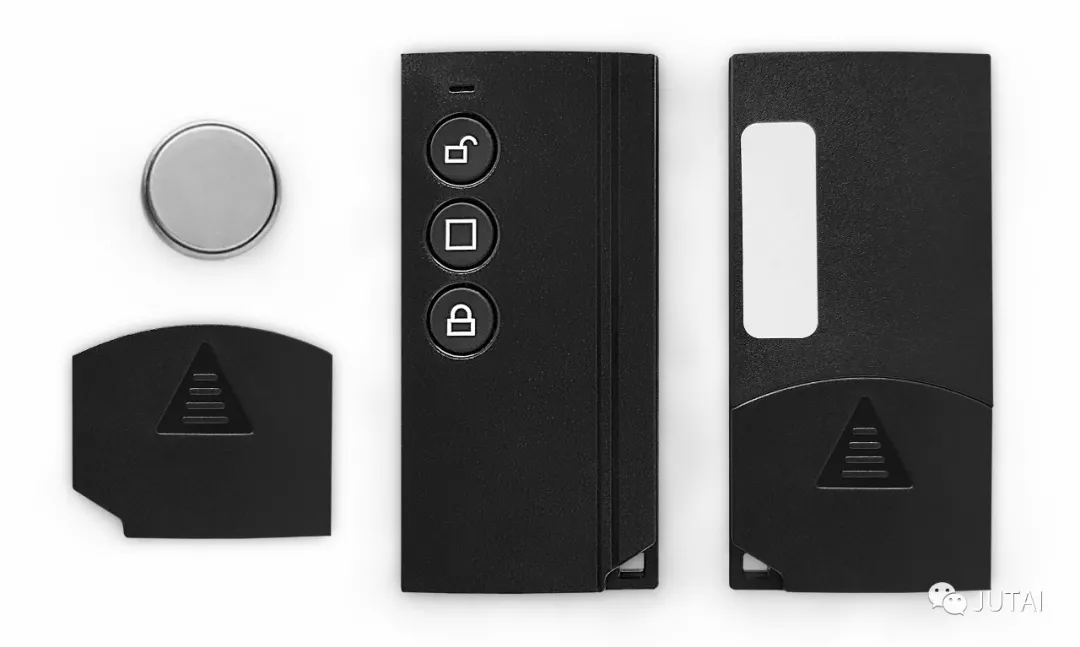 · Anti-collision Capacity: 100 CARDS can be read at the same time within 3s, suitable for multiple people to enter and exit at the same time access control system.
· The card battery CRC2032 has a long service life and the battery can be replaced.
· With wiegand 26 /Wiegand 34 data format for selection,and which can easy to integrate into any access control system.
· With access control system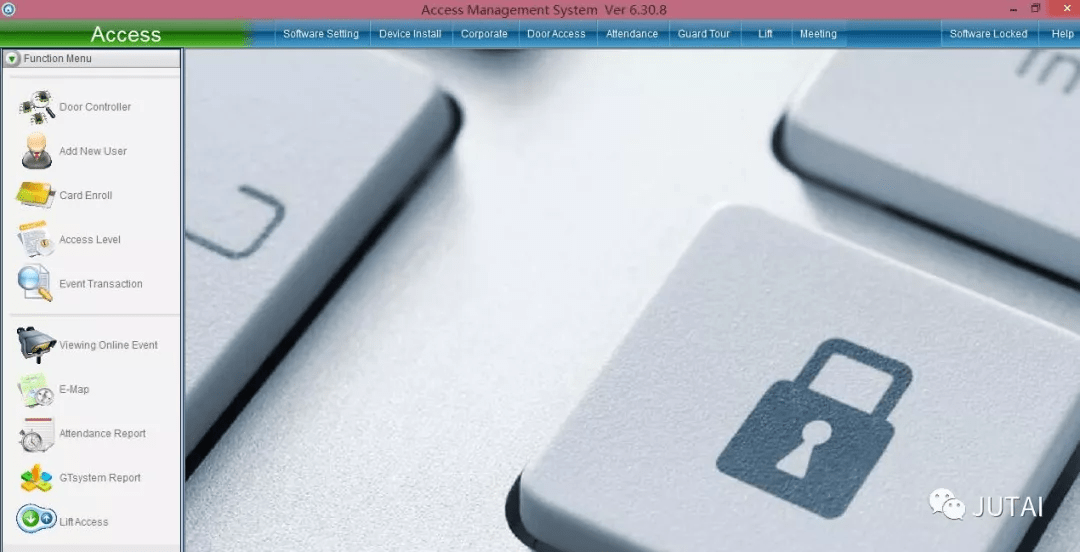 Customers can choose JUTAI access control software, easy to operate and it is access control management for door access, elevator control and parking entrance management. The following is the door access control management wiring diagram: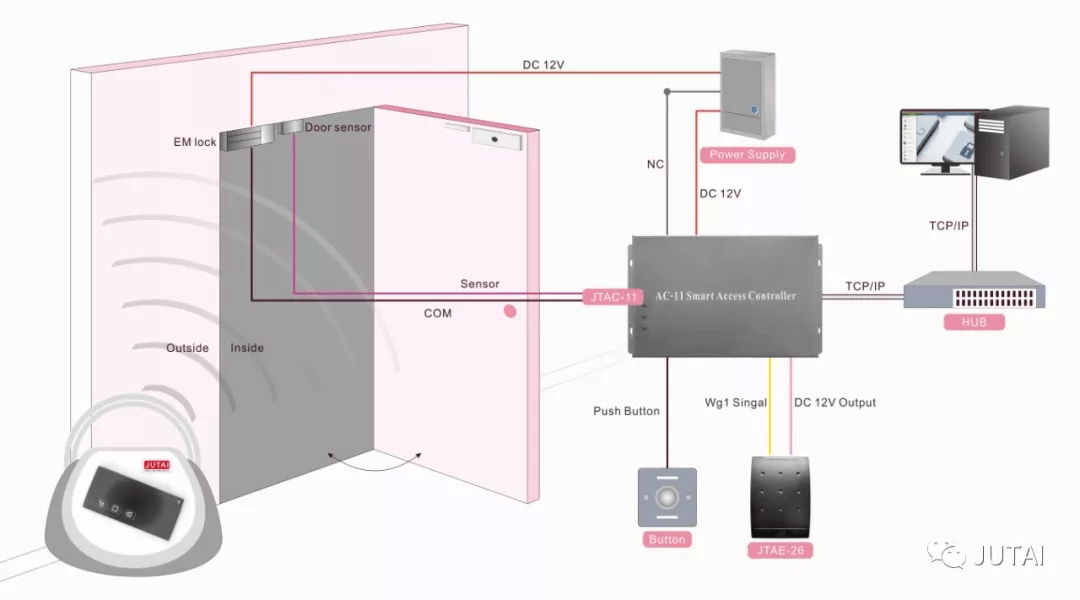 Project reference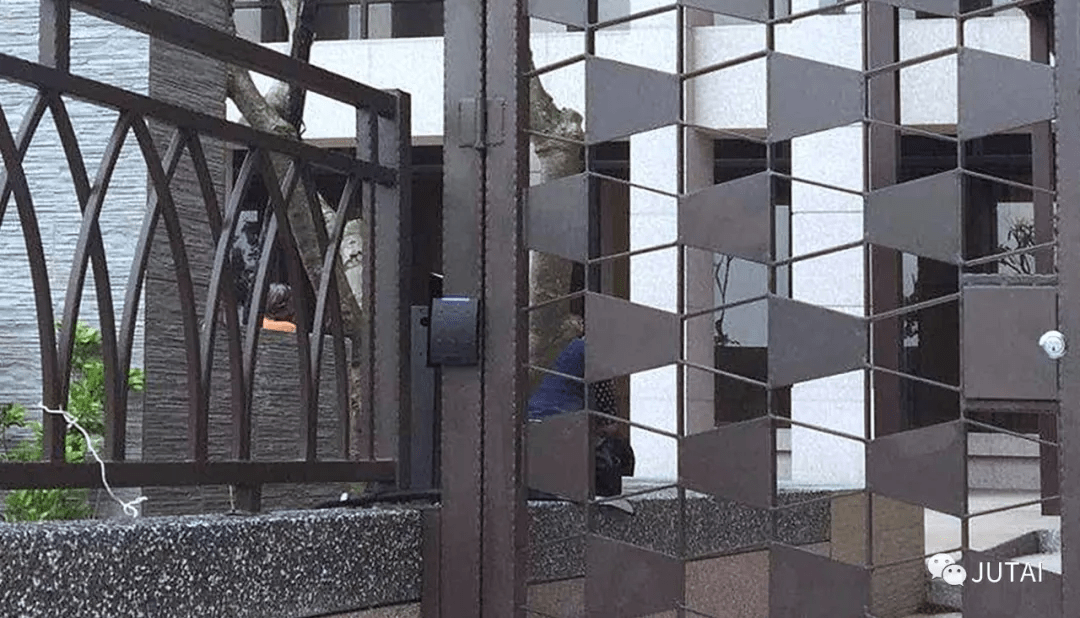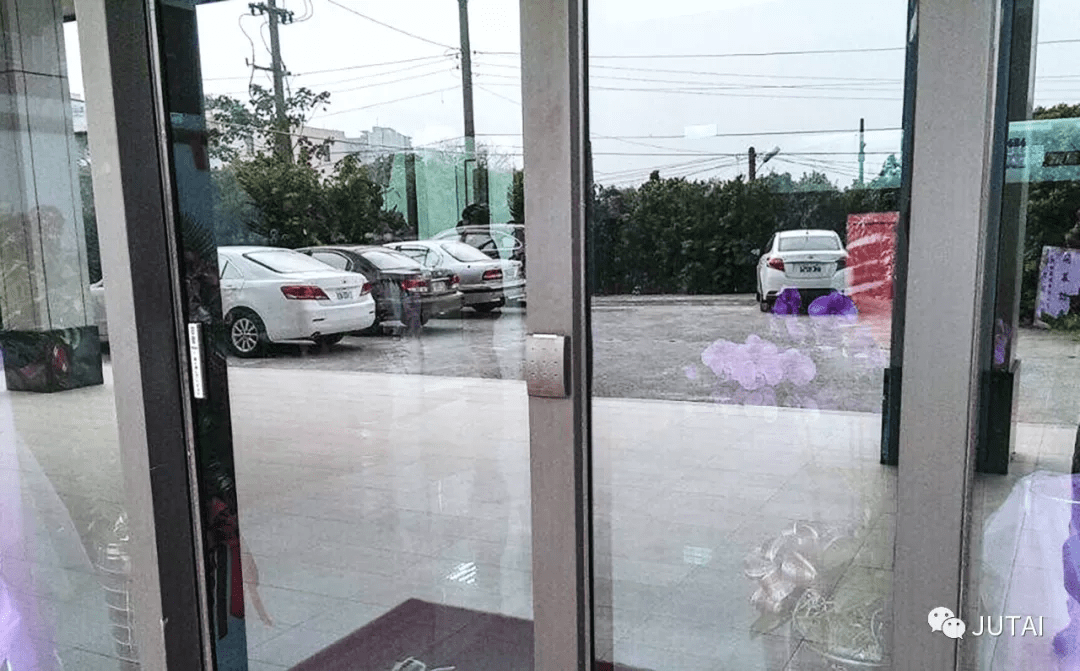 We believe that you will be very satisfied with our Middle range RFID reader AE-26
For more information, please refer to our website www.jutaigateaccess.com www.jutairfid.com or contact us:
Skype: MandyChan0515
Email: jutaisales1@gmail.com
Whatsapp: +8615992504234
Work Time :
8:00-18:00(Beijing time)
Fax :
86-0755-29573855
Telephone :
8613480128941(Working time)
Email :
duanjixing2008@gmail.com
Factory Address :
5F,Mingjinhai Industrial Park, ShiyanTown, BaoAn,Shenzhen,China