RFID high perfomance UHF integrated reader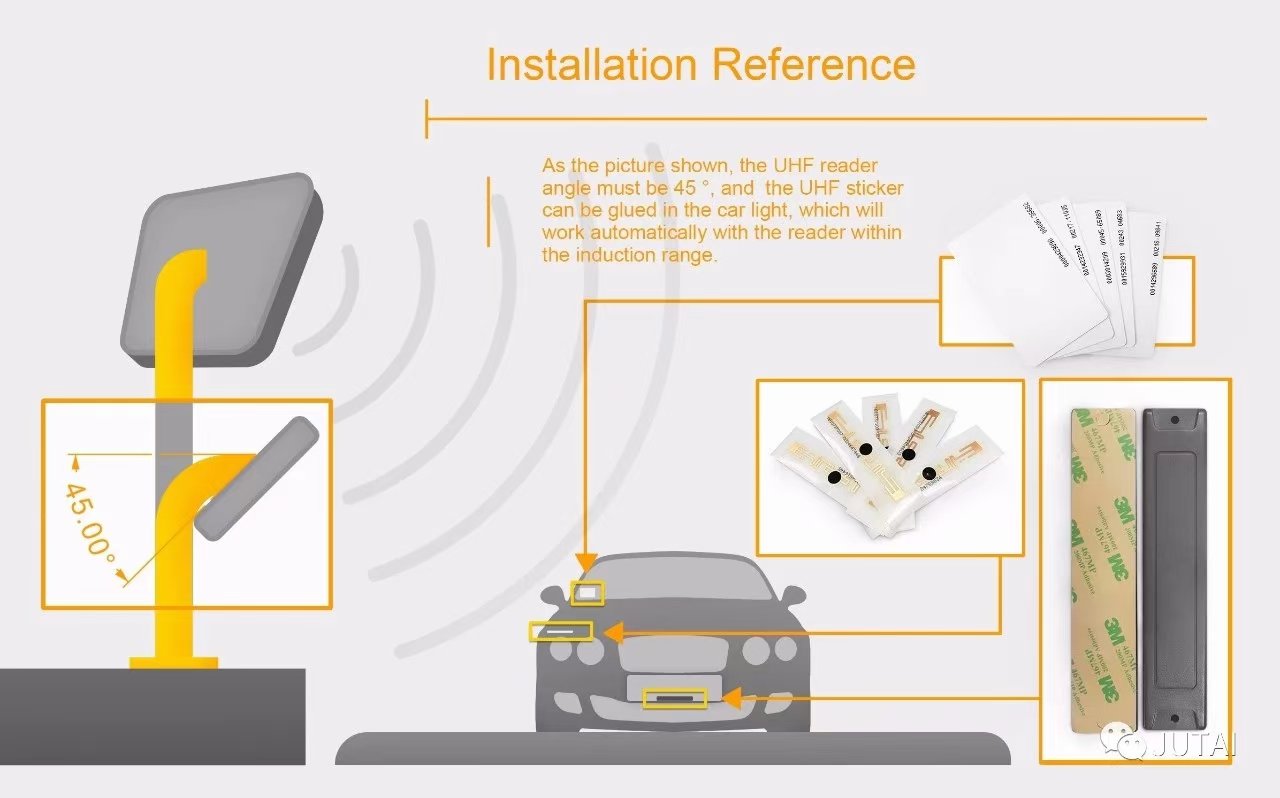 RFID high perfomance UHF integrated reader has been designed specifically for car park access control system. UHF long range reader has the range that ups to 8-15m which can be read cards. JUTAI offers 860-868 mhz or 902-928 mhz frequency.
UHF Parking Barrier Gate Solution
JUTAI company provides parking solution, RFID high perfomance UHF integrated readerusing RFID technology. UHF long range readeris targetd for low-budget car access control system solution. This solution is mainly used in long range parking system, JUTAI parking control board and parking access control software is available for its customers to use. UHF ( Ultra High Frequency ) Long Range Reader Gate Control is a total hand free and time-saving solution for customers. RFID high perfomance UHF integrated reader.
UHF Long Range Reader Antenna
JUTAI UHF long range RFID readers for vehicle support ISO18000-6C (EPC Gen2) protocol tag. It can be widely applied in many RFID application systems such as in the field of logistics, gate access control system, anti-counterfeit system, and industrial production process control system. UHF reader support Wiegand 26/34, RS485/232, TCP/IP interface, ISO18000-6B, ISO18000-6C (EPC C1G2). UHF long range reader also support fast tag read/ write operation with high identification rate.UHF reader support RS23S, RS485, Wiegand 26/34 interface and also features auto-running, interactive and trigger-activating work mode. RFID high perfomance UHF integrated reader 12dbi antenna have two friquancy can choose, depending on the using environment. The chip of size is very important, because the loop antenna is more and the side is adepted that the sensitivity and the detection is better. Therefor, UHF reader can reading cards from a long distance,the effect distance more than 15 meter.