Traffic light Compare video for JUTAI 220V Traffic Light and 24V traffic Light
Traffic light JUTAI BR-110 Smart Barrier can be directly connected to 220V Parking traffic lights with green&red color or 12V parking traffic lights with green&red color, but the working status is different. When the traffic light is directly connected to 220V, and the barrier arm down, the red light will start to turn on and reach the horizontal limit. When the barrier is lifted, the green light will not be on. When the barrier reaches the vertical limit point, the green light is always on; when it is connected to 12V, when the barrier arm is down, the red light is not It will be on, and the red light will stay on when it reaches the horizontal limit point; the green light will not be on when the barrier is lifted, and the green light will always be on when the barrier arm reaches the vertical limit point. traffic light signals traffic light system Green and red traffic light with barrier work together.
Traffic light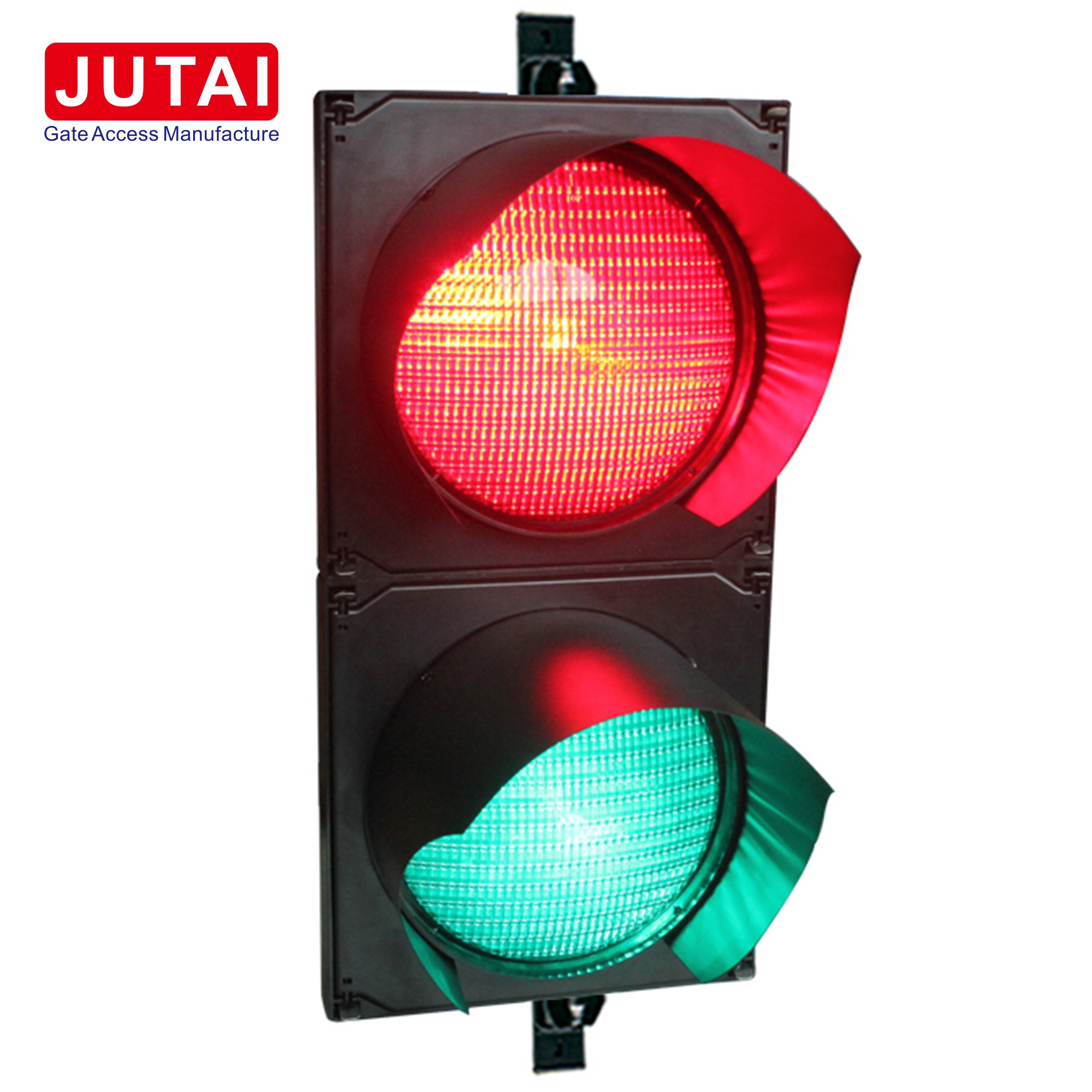 Features/Benefits
Specificatlons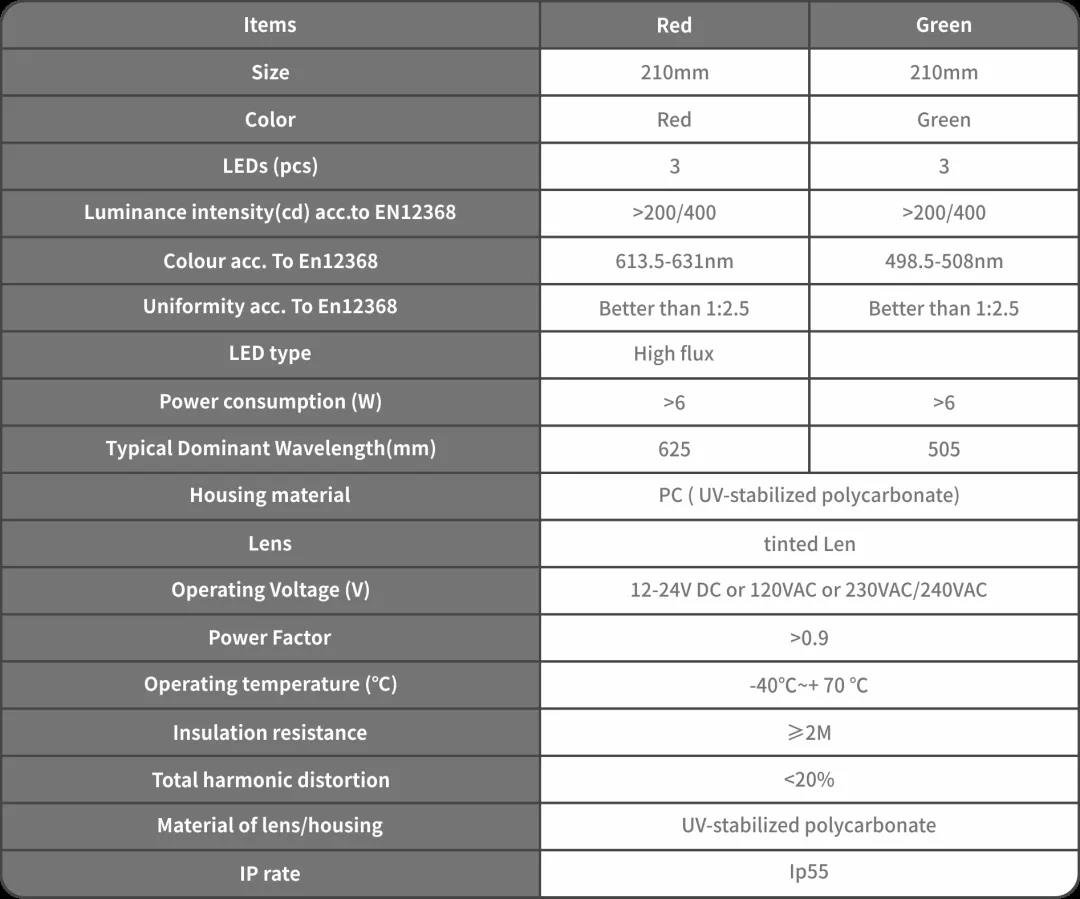 Package Information (mm)

Size: Unit: (inch:mm)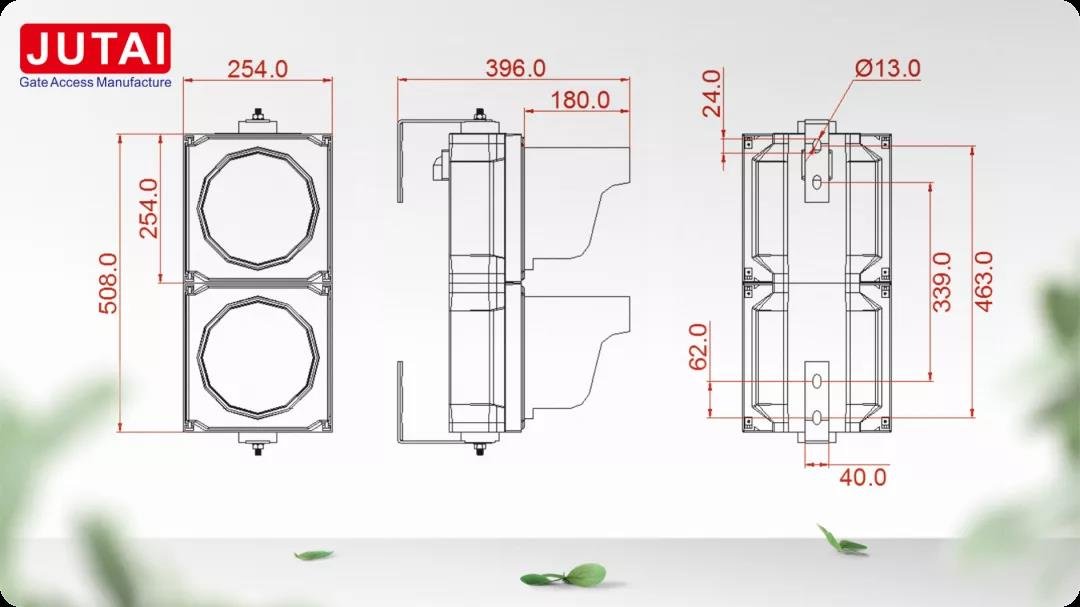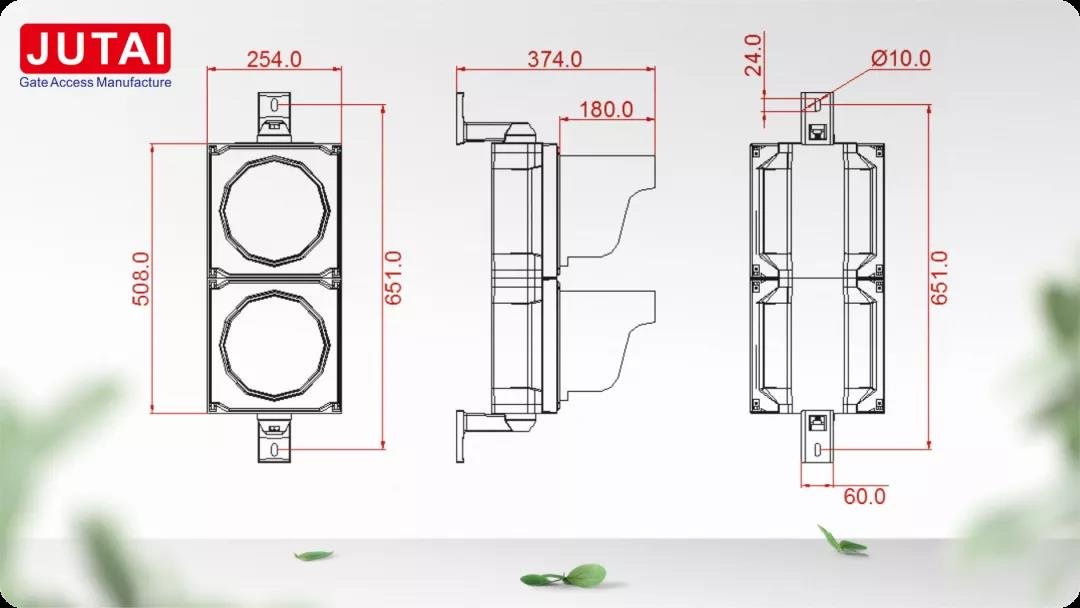 JUTAI 110-240V Traffic Signal Lamp Connection
JUTAI BR-C intelligent barrier control panel has a perfect design. It has a Safety Loop Sensor Interface (with JUTAI LD-100), Safety infrared Photocell Interface (with Model IR-20), and Traffic Signal light Warning Interface ( with JD112HF-C), this Connection Details Shows how to connect JUTAI signal light, we only need to connect the light to three interfaces G.COM, R Port of BR-C Controller, and take Power Supply directly from the control board. no need for additional external power supply;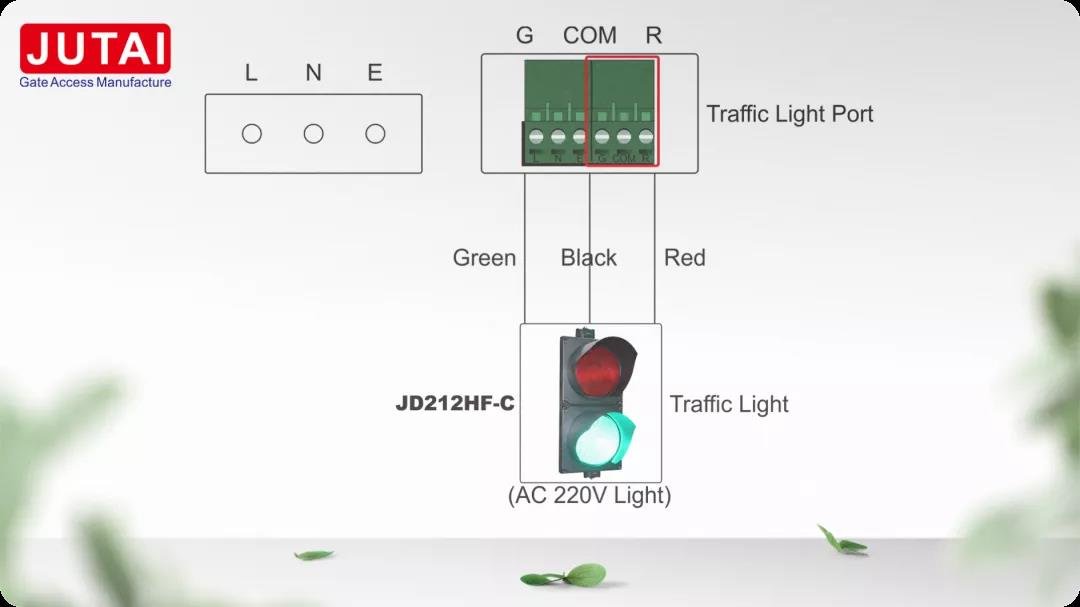 More and mote details please refer to
JUTAI Official Website:
JUTAI Online Shopping Link:
https://jutaigateaccess.en.alibaba.com/
#ParkingTrafficLight #PakringIndicator #ParkingSystem #JUTAIRFIDReader #JUTAIRFIDLongRangeReader #JUTAIProximityReader #PassiveReader #LongRangePassiveReader #JUTAIParkingReader #JUTAIChina #ParkingSystemJUTAI #ParkingJUTAI #JUTAIProximityReader #GP99JUTAI #JUTAIParkinglongrange #GP90JUTAI #ParkinTrafficLight
Automatic gates open and close when instructed by a variety of methods. Remote transmitters are carried by gate owners to operate their gates at the push of a button on the remote.
Access control systems use gate release buttons inside the property to open the gates. And keypads or proximity readers installed outside the gates allow access for anyone with the code or programmed proximity tag.
It is also possible to bury a loop cable in the driveway inside the gates that operates the gates when a vehicle passes over it.
Under normal conditions, automatic gates open when instructed to do so and then close after a certain period of time. Traffic light
However, moving gates should not be allowed to hit anything or anyone, so a way to tell them that something is in their path is needed. This is what safety photocells are for.
Photocells come in pairs and function by sending an infrared beam from one to the other. If this beam is broken, the photocells send a signal to the gate automation control panel. This signal usually tells the gates to stop and to fully open.
Tel:+8613043479091
Email:jutaigateaccess2@gmail.com
or:sales15@jutairfid.com
Whatsapp:+8613043479091
Wechat:Rovien JUTAI sales 13043479091
WWW:http://jutaigateaccess.com